Software Engineer Intern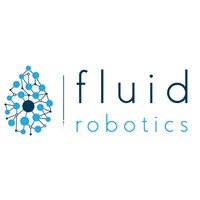 Fluid Robotics
Software Engineering
Pune, Maharashtra, India
Posted on Friday, September 15, 2023
Role: Software Developer
Job Type: Intern
Immediate Joining
About the Company: Fluid Robotics, a Pune based startup, uses Robotics and Information Technology to help cities take control of water pollution caused due to untreated wastewater entering lakes, rivers and ground water.
Roles/Responsibilities:
Work with the founding team to build cross-platform tools.
Develop API Endpoints to be integrated with the React-based frontend.
Work collaboratively across teams.
Key Behaviors:
Build things from scratch, work on prototypes with minimal hand holding
Sense of urgency and persistence.
Stay on your edge - Continuously learning and applying emerging technologies. Pushing yourself and your team to new heights.
What You'll Bring to The House:
Good Knowledge of Python(must). Django(Optional)
Write simple, clear and maintainable code and tools.
You must have some experience with relational databases
You must be able to demonstrate common programming patterns in one or more languages
Good Git hygiene.
Bonus Points:
Experience with AWS or GCP
Experience with video processing
Other experience considered: • Certifications • GitHub / GitLab portfolio – including personal projects and open source contributions StackOverflow, Hacker Rank, Codewars, or other applicable profiles
Sound like you? We'd love to chat. Send your resume to careers@fluidrobotics.com.
Criteria:
are available for full time (in-office @ Pune) internship
have relevant skills and interests
are available for duration of 4 months or more
females willing to start/restart their career may also apply