Manufacturing Manager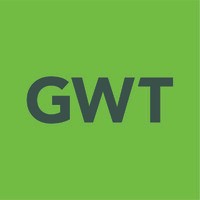 Gross-Wen Technologies
Des Moines, IA, USA · Remote
Posted on Thursday, November 9, 2023
Location: Slater, Des Moines, Remote Hybrid
Terms: Salaried – Exempt
Job Type: Full-time
About GWT:
Gross-Wen Technologies uses its patented revolving algal biofilm system (RAB), to cost-effectively and sustainably recover nutrients such as nitrogen and phosphorus from the environment. GWT is not afraid of failing in the pursuit of innovative and unorthodox solutions in the water, algae, and sustainability industries. We strive to have a company culture that is inviting and curating teamwork, honesty, and collaboration and promotes an enjoyable workplace. GWT displays grit in its aspirations for constant improvement.
GWT Core Values:
Innovation
Accountability
Constant Improvement
Grit
Unorthodox
Teamwork
Honesty
About the role:
The Manufacturing Manager will be responsible for building and maintaining strong relationships with external manufacturing partners. You will work closely with these partners to ensure that production processes, quality standards, and delivery schedules align with our company's objectives. The ideal candidate will have a solid background in manufacturing management and a proven ability to manage external suppliers effectively.
Responsibilities:
Vendor Selection and Evaluation:
Identify and evaluate potential RAB manufacturing partners based on their capabilities, capacity, and quality standards.
Assist in negotiating contracts and pricing agreements.
Production Oversight:
Monitor the performance of external manufacturers to ensure they meet production targets and quality standards.
Conduct regular site visits and audits to assess production processes and address any issues.
Quality Assurance:
Collaborate with external manufacturers to ensure products meet or exceed quality specifications.
Implement and maintain quality control procedures and inspections at supplier facilities.
RAB Design Management:
Own and maintain the RAB CAD drawing set.
Supply Chain Coordination:
Ensure timely availability of materials and components.
Coordinate production schedules with external manufacturers to meet demand.
Cost Management:
Monitor manufacturing costs and identify opportunities for cost reductions through efficiencies or design changes.
Ensure compliance with agreed-upon budgets and cost targets.
Requirements:
Bachelor's degree in Mechanical/Electrical Engineering or Management/Business Administration or equivalent work experience and technical capability.
Read and interpret part prints, tool drawings, and technical instructions and descriptions.
Possess team skills and experience as an effective team leader.
Proficient in oral and written communication skills.
Perform and/or review complex analysis as related to technical designs.
Plan and prioritize work schedules while dealing with day-to-day changes and interruptions.
Ability to deal with factors not easily evaluated, interpret results, exercise exceptional judgment, and make responsible decisions.
Benefits:
401(k)
401(k) matching
Dental Insurance
Flexible schedule
Health insurance
Health savings account
Life insurance
Paid time off
Relocation assistance
Retirement plan
Vision insurance
Salary:
$90,000.00 – $115,000.00 per year
Schedule:
8-hour shift
Monday to Friday