Management Associate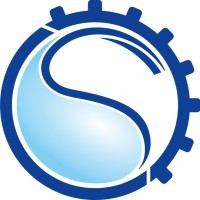 Hydroleap
Operations
Singapore
Posted on Tuesday, October 24, 2023
Hydroleap is a Singapore-based deep tech startup with the mission of disrupting the wastewater treatment industry. Our cutting-edge electrochemistry technology and innovative approaches to waste management have eliminated the need for manual interventions and toxic chemicals, making our solutions fully automated, cost-effective, and environmentally friendly.
With multiple successful deployments across the Asia Pacific region, including in the agri-food, oil & gas, data center, real estate, and construction sectors, Hydroleap is significantly impacting how wastewater is treated.
Join our team and be a part of a mission-driven organization that is changing the world, one drop of water at a time.
Who We Are Looking For


The Management Trainee Program is a rotational program that offers an excellent opportunity to gain comprehensive exposure to various departments within our organization.
You will undergo a 1-year program, rotating between 4 departments - Business Development, Operations, Research & Development, and Projects.
This immersive experience will provide you with a deep understanding of Hydroleap's business and operations and equip you with the skills necessary for a successful career in the field of wastewater treatment.
This role reports directly to the Chief Operating Officer and dotted line to the Chief Executive Officer.
What You Will Be Doing


Business Development
Identify potential clients and market opportunities.
Assist in conducting market research and competitive analysis.
Support the development and implementation of business strategies and initiatives.
Participate in client meetings and presentations.


Operations
Gain hands-on experience in the factory prototyping of Hydroleap's electrocoagulation and electrooxidation wastewater treatment products.
Assist in factory acceptance testing, site assessment testing, and commissioning of equipment.
Participate in installation and maintenance activities.
Collaborate with team members to optimize operational processes and improve efficiency.


Research & Development
Conduct laboratory tests and experiments on wastewater samples.
Generate feasibility reports based on experimental findings.
Collaborate with the team to develop innovative solutions and improve existing products.
Stay updated on the latest industry trends and technologies related to wastewater treatment.


Project Management
Support the planning, execution, and monitoring of Hydroleap's projects.
Assist in coordinating project activities and ensuring timely completion.
Collaborate with cross-functional teams to address project challenges.
Contribute to project documentation and reporting.


Your Capabilities And Credentials


Bachelor's degree in a relevant field (e.g., Engineering, Environmental Science, or Business) is preferred.
At least 2 years of experience in the wastewater treatment or related industry is strongly preferred.
Strong analytical and problem-solving skills.
Excellent communication and interpersonal skills.
Ability to work effectively both independently and as part of a team.
Proactive mindset with a desire to learn and contribute to a fast-paced environment.
Flexibility to adapt to changing priorities and handle multiple tasks simultaneously.
Passion for sustainability and innovation, a desire to positively impact the world, and an interest in making a difference in the water space


Upon successful completion of the rotation program and based on performance evaluation, the company may offer a professional position aligned with the incumbent's skills and the company's requirements.
Join Hydroleap as a Management Associate and embark on a rewarding journey to shape the future of sustainable wastewater treatment solutions!