CFD Engineer (R&D), Flexible - Contract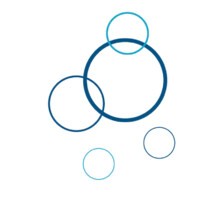 Bluemethane
Other Engineering · Contractor
Remote
Posted on Tuesday, March 21, 2023
At Bluemethane, our mission is to prevent a billion tonnes of greenhouse gas emissions from water. We're looking for a brilliant CFD engineer to play a critical and exciting part in these engineering efforts. Our technology will measure, capture and use methane from water. This will permanently remove methane, reduce global warming, and support the energy transition by unlocking a new source of energy.
Key responsibilities As the CFD Engineer, you'll transform Bluemethane's conceptual technologies into optimized and efficient processes. You'll work closely with the CTO to further develop our technologies. You will study our conceptual designs, troubleshoot flaws, optimize designs and prototypes and implement Digital Twins of our technology. You might design, build, and test bench scale prototypes and proof of concepts. You'll also work alongside a highly skilled and motivated team, occasionally travel to potential locations around the world, and plenty of other activities typical of an early-stage start-up.
Qualifications and experience
MSc or PhD in chemical, mechanical, civil engineering, or similar.
3+ years of experience in energy, oil and gas, biogas, water treatment, gasification, or bioenergy.
Demonstrated experience with multi-phase modelling and simulation (mass and heat transfer, QBMM, PBM, EMP, DEM, VOF).
Demonstrated experience in gas-liquid separation and development of numerical models.
Demonstrated experience with CFD codes such as Star-CCM+, Fluent or OpenFOAM.
Programming skills for the implementation of any in-house model and automation of simulations.
Experience in laboratory facilities and design of experiments. It's a plus if you are familiar with hydropower plants, water treatment plants, or hydraulic works.
You have experience implementing Digital Twins (for example, you're familiar with ROM or data acquisition).
Are familiar with optimization concepts.
©Bluemethane Group Ltd
Are comfortable programming or developing macros and scripts in C++ or Java. Essential Attributes
You're a self-starter with entrepreneurial mindset.
Open minded and resourceful engineer with a hands-on attitude.
Team player with a sharing attitude.
You have outstanding communication capabilities.
You're a systems thinker.
You have a deep understanding of engineering fundamentals (for example, you're comfortable doing calculations by hand).
You are based in UK, Netherlands, Belgium, Colombia.
Enjoy working with a multicultural team from around the world.
What we offer • Full time (contract) with option to gradually move to full time employee. • Remote working.
If you are interested in applying, please email your cv and cover letter for this role, to nestor@bluemethane.com
Bluemethane is an equal opportunity employer.