Research Analyst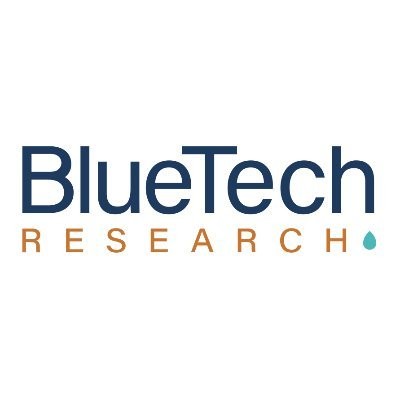 BlueTech Research
IT
Cork, Ireland · Vancouver, BC, Canada
Posted on Friday, October 27, 2023
About BlueTech Research
BlueTech Research provides water technology market intelligence to investors, larger water companies and industrial end users to accelerate technology commercialization.
Our aim is to make life simpler and easier for our clients who are navigating the world of water technology, whether they are commercialising their own innovations, investing, or selecting the best water or wastewater treatment solution for a local government or industrial application.
BlueTech supports these groups in evaluating new technologies, companies and opportunities and helps
clients:
Be aware of the new opportunities that are on the horizon
Select only the best opportunities to invest in
Minimise their risks when selecting new technologies
Role Description
In this role, you will be primarily supporting our Mergers & Acquisitions team in providing buy-side diligence on acquisition targets. You will research, analyze, interpret and formulate data and write strategic reports that will be used by clients to make informed decisions on water sector investments. We are customer-centric and this is a client-facing role.
Being able to write clearly and concisely is a must. You will need to quickly distill information, apply critical thought and present it in an easy-to-digest format. This role will appeal to an engineer or scientist with a desire to continue to learn and develop in their profession and remain at the cutting edge of water technology innovation. The individual will be curious and analytical and enjoy working in a dynamic team environment.
Primary responsibilities will include:
Quantitative & qualitative assessments of a variety of water markets and technologies
Participate in workshops and other collaborative sessions to analyse and model findings and develop conclusions
Liaise with and maintain a positive relationship with clients
Analyze the water innovation sector and trends impacting market development
Demonstrate to clients and team members a knowledge and expertise in the analysis of the water sector
Keep up to date with research software (including delivering training when new developments are implemented), research techniques and new ways of thinking in the sector
Maintain industry profile through speaking opportunities and other participation in industry forums
Acquire general knowledge throughout the big range of water technologies to be able to compare them at a high level
Job Requirements:
Degree in Chemical, Civil, or Mineral engineering is preferred but not essential
Experience with R Studio, Tableau, or similar data processing / visualization tools
Excellent quantitative thinking, with an ability to quantify abstract problems by connecting disparate pieces of information
A keen attention to detail and highly effective organization skills including the ability to manage multiple tasks and deadlines simultaneously
Excellent verbal and written communication skills. Being comfortable with participating at telephone interviews and (online) meetings
Keen interest in innovation in water
Previous experience with a water technology or engineering consulting firm is preferred but not essential
Contact
Interested applicants should send their CV and cover letter to jobs@bluetechresearch.com
Other information
This is a remote position but location as close as possible to Toronto / Vancouver is preferred.