Field Engineer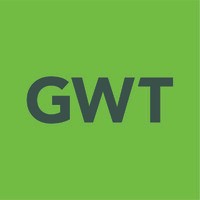 Gross-Wen Technologies
Software Engineering
Des Moines, IA, USA
Posted on Thursday, November 9, 2023
Location: Des Moines, Iowa, On the road
Terms: Salaried – Exempt
Job Type: Full-time
About GWT:
Gross-Wen Technologies uses its patented revolving algal biofilm system (RAB), to cost-effectively and sustainably recover nutrients such as nitrogen and phosphorus from the environment. GWT is not afraid of failing in the pursuit of innovative and unorthodox solutions in the water, algae, and sustainability industries. We strive to have a company culture that is inviting and curating teamwork, honesty, and collaboration and promotes an enjoyable workplace. GWT displays grit in its aspirations for constant improvement.
GWT Core Values:
Innovation
Accountability
Constant Improvement
Grit
Unorthodox
Teamwork
Honesty
About the role:
The Field Engineer will participate with a team to develop and test mechanical improvements to the RAB system. They will also be responsible for hands-on servicing of both routine and non-routine servicing of RAB deployments. Travel will occur each month and can range from weeks to days at locations throughout the United States and occasionally globally. The role works to support the internal operation and deployment of RAB systems, as well as supporting our customers in the overall operation of their facilities and the integration of the RAB process.
Responsibilities:
Lead/coordinate routine maintenance of the RAB system at multiple locations throughout the US.
Travel to onsite locations to diagnose non-routine maintenance issues of the RAB system and develop strategies to resolve issues.
Collaborate with GWT manufacturing and design employees and consultants to implement improvements to RAB design.
Develop and execute a testing plan to evaluate design improvements to the RAB system.
Support GWT operations team in other duties as needed at multiple locations throughout the US.
Requirements:
Physical requirements include standing on feet for extended periods of time, stair and ladder climbing and routinely lifting up to 50 pounds. Protective equipment such as hard hats, safety glasses, air masks, ear protection, and others must be worn in the performance of some duties. Work with hazardous materials may be required.
Preferred:
High school diploma or equivalency; technical college degree or vocational training
Advanced understanding of mechanical and electrical processes
Willingness to perform work at wastewater treatment facilities
Excellent oral and written communication skills; ability to actively listen to others for understanding
Ability to handle multiple tasks
Must be able to work well with others
Must have and maintain a valid driver's license
Degree in engineering-related field
Experience with Autocad or similar software programs and ability to read and interpret part prints, tool drawings, and technical instructions and descriptions.
Possess team skills and experience as an effective team leader.
Proficient in oral and written communication skills.
Perform and/or review complex analysis as related to technical designs.
Plan and prioritize work schedules while dealing with day-to-day changes and interruptions.
Ability to deal with factors not easily evaluated, interpret results, exercise exceptional judgment, and make responsible decisions.
Benefits:
401(k)
401(k) matching
Dental insurance
Employee assistance program
Flexible spending account
Health insurance
Life insurance
Paid time off
Retirement plan
Tuition reimbursement
Vision insurance
Salary:
$50,000.00 – $65,000.00 per year
Schedule:
This position offers a regular scheduled Monday to Friday work week, with an 8-hour day shift. Position requires extended working hours and varied shifts with the possibility of weekend and holiday work, as required by projects.
GWT Safety:
Safety is a core value of GWT and as a condition of employment, all employees are expected to be mentally alert and work safely at all times. Additionally, employees are required to adhere to all safety warnings and posted safety signs whenever on company property. Furthermore, employees must follow all GWT and their customers' safety rules and procedures. Effectiveness in carrying out this responsibility is part of the evaluation of each employee's performance.