Research Director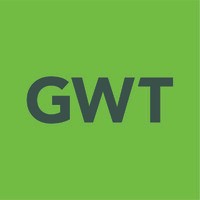 Gross-Wen Technologies
Des Moines, IA, USA
Posted on Thursday, November 9, 2023
Location: Boone, Des Moines, In Person
Terms: Salaried – Exempt
Job Type: Full-time
About GWT:
Gross-Wen Technologies uses its patented revolving algal biofilm system (RAB), to cost-effectively and sustainably recover nutrients such as nitrogen and phosphorus from the environment. GWT is not afraid of failing in the pursuit of innovative and unorthodox solutions in the water, algae, and sustainability industries. We strive to have a company culture that is inviting and curating teamwork, honesty, and collaboration and promotes an enjoyable workplace. GWT displays grit in its aspirations for constant improvement.
GWT Core Values:
Innovation
Accountability
Constant Improvement
Grit
Unorthodox
Teamwork
Honesty
About the role:
As the Research Director at Gross-Wen Technologies, you will play a crucial role in leading all research activities for the development of algae-based wastewater treatment and biomass valorization. This includes collaboration with world leading research organizations including national laboratories, universities and industry. You will work closely with the GWT executive leadership team in setting and executing research direction and focus of the organization. Key tasks include managing external relationships, grant writing, defining research focus areas, supervising research, report writing, presenting results at national and international conferences.
Responsibilities:
Lead research business unit at GWT to include the supervision of research managers and research technicians
Lead external communication and project management with external organizations
Generate new research focus areas of the organization
Lead the grant writing effort at GWT
Lead technology innovation, invention, patenting efforts at GWT
Requirements:
Masters or PhD in a relevant scientific discipline (e.g., biology, chemistry, biochemistry, environmental science, engineering, physics, etc.).
Experience leading research efforts in algae or wastewater treatment fields
Experience in technical writing
Experience in grant writing
Experience in project management
Benefits:
401(k)
401(k) matching
Dental insurance
Employee assistance program
Flexible spending account
Health insurance
Life insurance
Paid time off
Retirement plan
Tuition reimbursement
Vision insurance
Schedule:
This position offers a regular scheduled Monday to Friday work week, with an 8-hour day shift. Position requires extended working hours and varied shifts with the possibility of weekend and holiday work, as required by projects.
GWT Safety:
Safety is a core value of GWT and as a condition of employment, all employees are expected to be mentally alert and work safely at all times. Additionally, employees are required to adhere to all safety warnings and posted safety signs whenever on company property. Furthermore, employees must follow all GWT and their customers' safety rules and procedures. Effectiveness in carrying out this responsibility is part of the evaluation of each employee's performance.