Sales Engineer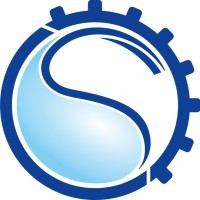 Hydroleap
Sales & Business Development
Jakarta, Indonesia
Posted on Thursday, November 2, 2023
Hydroleap is a Singapore-based deep tech startup with a mission of disrupting the wastewater treatment industry. Our cutting-edge electrochemistry technology and innovative approaches to waste management have eliminated the need for manual interventions and toxic chemicals, making our solutions fully automated, cost-effective, and environmentally friendly.
With multiple successful deployments across the Asia Pacific region, including in the agri-food, oil & gas, data center, real estate, and construction sectors, Hydroleap is significantly impacting how wastewater is treated. As a company, we are proud to be backed by an impressive group of governmental and private venture capitalists, such as Realtech Holdings, Wavemaker Partners, Seeds Capital, 500 Startups, SG Innovate, Sparklabs, and Entrepreneur First.
Join our team and be a part of a mission-driven organization that is changing the world, one drop of water at a time.
Who we are looking for
We are seeking an experienced Sales Engineer to join our team in Indonesia. The ideal candidate will play a key role in expanding our presence in the Indonesian market and driving sales growth.
What you will be doing
Market Research: Conduct thorough market research in Indonesia to identify potential clients, industries, and sectors where our products/services can add value.
Customer Engagement: Build and maintain strong relationships with potential and existing clients by understanding their needs and providing tailored solutions.
Technical Sales: Demonstrate a deep understanding of our products/services and how they address customer challenges. Provide technical expertise to clients and guide them in making informed decisions.
Sales Presentations: Conduct effective sales presentations and product demonstrations to clients, both in-person and virtually.
Lead Generation: Generate leads through targeted outreach, networking, and attending industry events. Follow up on leads promptly and provide continuous support through the sales process.
Manage Inbound Leads: Respond to and manage inbound leads promptly, ensuring a high level of customer service and engagement.
Sales Quota: Work towards achieving and exceeding sales targets and quotas for the Indonesian market.
Database Management: Maintain an accurate database of prospects and clients within the assigned territory.
Prepare Quotations: Collaborate closely with the technical teams to develop quotations and proposals for clients.
Feedback: Gather customer feedback and communicate it to the product development and technical teams to improve our products and services.
Travel: Be willing to travel within Indonesia as needed to meet with clients and attend industry events.
Your Capabilities and Credentials
Experience: A minimum of 3 years of experience in technical sales, preferably in wastewater treatment and related industries
Technical Knowledge: Strong technical acumen with the ability to understand and explain complex products and services
Sales Track Record: Demonstrated success in achieving and exceeding sales targets.
Market Knowledge: Familiarity with the Indonesian market, including key industries and potential clients.
Communication Skills: Excellent communication skills in Bahasa Indonesia and English, both written and verbal. Ability to communicate technical concepts clearly.
Self-Motivated: A self-motivated and proactive individual who can work independently and as part of a team.
Time Management: Strong organizational and time management skills, with the ability to prioritize tasks effectively.
Education: A bachelor's degree in engineering, technical field, or a related discipline is preferred
Follow us on social media to learn more about our people, culture, and opportunities:
LinkedIn: https://www.linkedin.com/company/hydroleap/
Website: https://hydroleap.com/